My mom (Hi mom!) asked me to help come up with a bold new look in her kitchen, dining room and living room. (They kind of all flow together) The first step in my design process is to go online and get some inspiration.
The first color combo option that I came up with is Turquoise and Green.
I think these colors will go well with the wood floors and oak table and chairs that they have in their house. My mom already mentioned that she might want to do turquoise and I know that she likes this color green.
Contemporary Kitchen design
by
Brisbane Kitchen And Bath
Kim Duffin for Sublime Architectural Interiors
House of Turquoise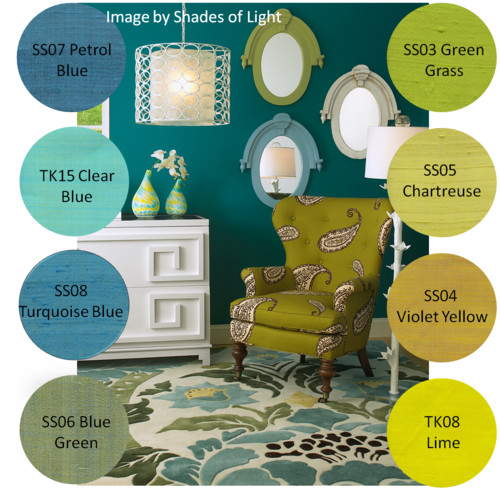 Mediterranean Bedroom design
by
Phoenix Furniture And Accessories
Garden Candy
Connecticut Cottages and Gardens
Jennifer Brouwer Design
Anthony Baratta
Dyfari Interiors
At Home in Arkansas
Steven Gambrel